I like to write. Heck, to be honest I LOVE to write. Yet sometimes I hate it as well – like when I HAVE to write another newsletter and I'm thinking I just don't know what to say.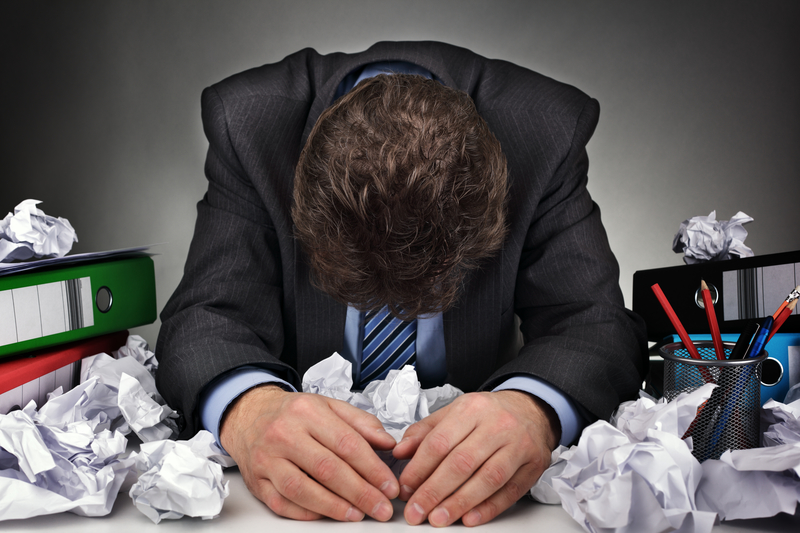 That's why I like to find ideas that jog me into writing, and I share them with you here. Because I know if I sometimes have trouble writing, then those who aren't that fond of putting words to paper must sometimes prefer to get a root canal than write another article or blog post. So take heart, here are 8 suggestions that should get your typing fingers flying and your blog readers happy they stopped by your site.
Be impulsive. If you write on a frequent basis, then there should be a part of your brain that's always on the lookout for ideas, rants, complaints, laughs, etc. When inspiration strikes, WRITE. Yes, right then and there. If you can't, then at least make lots of notes for later, and at the first available chance sit down and type it out. You can always polish it up later.
Some of my best writing has been where I feel possessed of spirit and the words simply fly into my head of their own accord. It's almost like magic, but if I don't immediately type them out then I lose both the spirit and the enthusiasm, and usually the post or article never does get written.
So be impulsive and write the moment the spirit strikes. You may not even know at first where it's going, but that's okay. Odds are you'll be pleasantly surprised.
Question everything. Question authority, rules, the way things are and the way things are done. Always be asking yourself "Why?" Why are things this way? Why do we do it this way? Is there a better way? And so forth. Even if you don't have the answer, sometimes simply asking the questions can make for a terrific post.
Break rules. Above, we're questioning rules, and this goes one step further. Is your blog about weight loss? We all know there's a rule that you be kind to everyone, regardless. But sometimes people need tough love, and maybe your next post should be how grossly obese people need to sit down and write their obituaries because odds are really good that they're not going to live all that long.
And before you send me an email telling me that I should not have said what I just did, I recently read a news story in which a doctor, a DOCTOR, told his patient to write his obituary and it was exactly what the guy needed to lose 376 pounds. So yes, sometimes it's more than okay to break the rules.
Combine unlikely things. This is the peanut butter and chocolate trick, or the apple pie and cheese trick. Take two ideas, concepts, or whatever that normally do NOT go together, combine them and see what happens.
For example, if your website is all about how to raise money for non-profits, find out what the greediest people in the world do to acquire their fortunes, and then see how that knowledge might be appropriately used to raise funds.
Just write. I know I've mentioned this one before, but it's so good I've got to say it again – just sit down and start writing, even if you don't have a single solitary clue what you're going to write about. Odds are the first few paragraphs will throw away nonsense, but soon something will emerge from your subconscious that's been dying to get out. I've used this technique many times, and it seldom fails me.
Make an outline. If you've got your topic and you have an idea of what you're going to say, then by all means make an outline. Once you've got it, just fill it in. And no, you don't have to write it in order – pick a section of the outline, write that section, pick another section and so forth. Making the outline first is a dynamite way to then write quickly and nearly effortlessly. Plus you'll get to see early if your idea is worth writing about or not.
Be crazy. Okay, so this crazy idea popped into your head, and you just KNOW that it's silly, but what if? That is, what if it's not so silly after all? We tend to dismiss our crazy ideas too quickly sometimes rather than see them through. And here's something worth remembering – every great achievement started out as someone's "crazy idea." So go ahead, follow through and see what happens.
Chunk it. Write non-stop for a certain length of time, such as 20 minutes or 30 minutes, and then take a 5 minute break. Knowing that you cannot stop writing for that period of time makes you focus and get to work, and knowing you have a break coming up soon makes it all tolerable, even on days when you especially don't feel like writing.
There you have it… 8 ways to beat writer's/blogger's block. Now get to writing, will ya!

The post 8 Ways to Beat Writer's/Blogger's Block appeared first on .
Source: hbio